We are pleased to introduce to you our newest distributor in Czech Republic & Slovakia, MEGATRON.
MEGATRON is a specialist in mechatronic components for automation. 60 years on the European market, 28 years in the Czech Republic. The production and business program includes precision potentiometers, linear position sensors, rotation sensors, strain gauges for force measurement, pressure sensors, precision resistors, industrial joysticks, industrial and mobile printers, components for electronics, profiles for the production of instrument cabinets, etc.
As your partner in sensors, DIS Sensors is continually working towards adding new distribution partners to better serve our customers around the world. We look forward to the new opportunities this partnership provides for both of our companies and our customers.
Would you like to know more about our new distribution partner or are you located in Czech Republic or Slovakia and you are looking for more information about our sensors? Please, don't hesitate to contact MEGATRON They would be more than happy to assist you.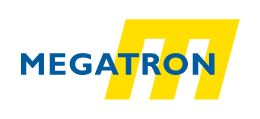 More news