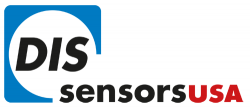 We are pleased to announce a distribution agreement with DIS Sensors USA (Chester Springs, PA), effective immediately. Under the terms of the agreement DIS Sensors products and accessories will be available in the United States, Canada, and Mexico through the DIS Sensors USA office in Chester Springs, PA.
"This agreement between DIS Sensors USA, its parent company Laser-View Technologies, and DIS Sensors bv, marks a turning point in the industrial landscape in North America," said Steven Lubeck, president of DIS Sensors USA. "By introducing DIS Sensors, including the DARE!! award-winning SIL2/PLd compliant QG series of inclination and acceleration sensors, we hope to offer a new and valuable safety-rated sensor option to the materials handling, medical appliance, mobile machinery, and energy industries in this vital market."
"With the market acceptance of MEMS sensors as a standard tool for automation solutions, DIS Sensors is happy to have found a partner in Laser-View technologies to expand its worldwide network to North America," stated Pim Wieske, Sales director at DIS Sensors b.v., regarding the distribution agreement. "With DIS Sensors USA, we have a partner with knowledge of this technology and who can support customers along the way of implementation."
About DIS Sensors USA
DIS Sensors USA is the newest member of the Laser-View Technologies, Inc. family of industrial sensor focused companies, products, and services. Laser-View Technologies was founded in 1999 as an integrator of precision laser micrometers, laser displacement sensors, and machine vision technology into smart and easy-to-use non-contact measurement and inspection systems. Laser-View Technologies today has become a go to source for non-contact sensor products, systems, and solutions in various industrial sectors including aerospace, automated storage and retrieval systems, automotive manufacturing, construction, engineering, materials handling, steel production, structural monitoring, and beyond….
Contact details:
DIS Sensors USA
205 Byers Road
Chester Springs, PA 19425
USA
www.dis-sensors-usa.com
info@dis-sensors-usa.com
484-212-7600
More news