Following the announcement made by Bavarian Prime Minister Dr. Markus Söder in last weeks press conference, the SPS onsite event in Nuremberg, which was scheduled to take place from 23 – 25 November 2021, will be cancelled. We were really looking forward attending an exhibition again but of course we agree with this decision.
Martin Roschkowski, President of Mesago Messe Frankfurt GmbH: "We deeply regret this decision, but in view of the rapidly worsening situation and the even stricter regulations, we see ourselves forced to cancel this year's industry meeting point. Our goal with the SPS 2021 was to design the best possible business platform under the safest possible conditions. We know how important the SPS is for our customers and partners, especially this year. However, it will unfortunately not be possible to hold it despite constantly improving safety measures."
We hope to meet you soon again!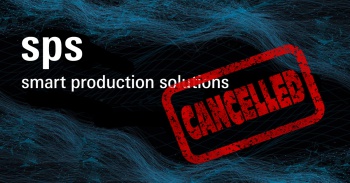 More news